Repair of smartphones Alcatel cheap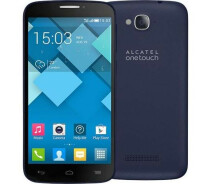 In the SC "R-CONNECT" affordable cost of repair of Alcatel mobile phones of any complexity. In 80% of cases when you contact us, work to restore the functionality of smartphones takes from 30 minutes to 1 hour.
Alcatel repair in R-CONNECT — quality at an affordable price
Our service center specialists eliminate any malfunctions of Alcatel mobile phones in the shortest possible time.
Mechanical damage to elements occurs when a smartphone falls even from a small height (from a table, from a window sill). As a result, cracks may appear on the case, the display breaks, and the speakers and microphone fail. Repair in these cases is to replace the failed elements. Our craftsmen use only original components for replacement.
Each element has its own service life. The power connector is sometimes used several times, so it quickly fails. If your phone has problems with charging, this is the most likely cause.
The solution to the problem is to replace the broken element. Hang in operation, periodic spontaneous shutdown or restart, incorrect operation of programs — all this indicates failures in the phone's software. We perform software repair of Alcatel mobile phones, which includes: firmware, software updates, unlocking, etc.
We fix any problems with Alcatel smartphones and provide a long-term warranty for repairs.
| | | |
| --- | --- | --- |
| Модель | | |
| Диагностика | бесплатно | |
| Смена ПО | от 1200 | |
| Восстановление загрузчика | от 2000 | |
| Чистка тачскрина/дисплея от пыли | от 1500 | |
| Замена задней крышки | от 1200 | |
| Замена платы | от 1200 | |
| Ремонт антенны | от 1200 | |
| Замена/ремонт микрофона | от 600 | |
| Ремонт коннектора шлейфа материнской платы | от 800 | |
| Восстановление шлейфа материнской платы | от 1000 | |
| Замена разъема sim | от 2000 | |
| Замена АКБ | от 600 | |
| Восстановление АКБ | от 800 | |
| Замена тачскрина | от 1500 | |
| Замена дисплея | от 1500 | |
| Замена дисплейного модуля | от 1500 | |
| Замена корпуса | от 1000 | |
| Ремонт корпуса | от 600 | |
| Замена/ремонт кнопки | от 600 | |
| Замена/ремонт разъема | от 1200 | |
| Ремонт модуля камеры | от 1200 | |
| Замена/ремонт динамика | от 800 | |
| Ремонт материнской платы | от 3000 | |
| Ремонт телефона, попавшего в воду | от 3000 | |